Susan Spath,
Owner and Principal Interior Designer,
Kern and Co.
www.kerncodesigns.com
Solana Beach, CA
As one of the most recognized and featured designers in the San Diego area, Susan Spath did not follow the traditional career path to her current day position.
Interestingly enough, it all started at a restaurant.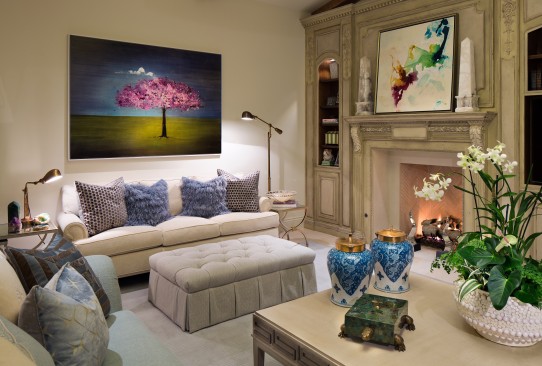 While attending graduate school for her MBA in Marketing — after studying economics and business in college — she secured a job running a restaurant. While there, she met a man who was so impressed that he convinced her to come work at his furniture store, Kern & Co. In 1994, just a year after she went to work there, she bought the business and the rest, as they say, is history.
Blending her strong business and marketing skills with uncanny, self-taught design skills, she quickly expanded the business and relocated it – taking it from a small case goods specialty store to its current position as a full-service interior design firm and retail design showroom located in the Cedros Design District of Solana Beach.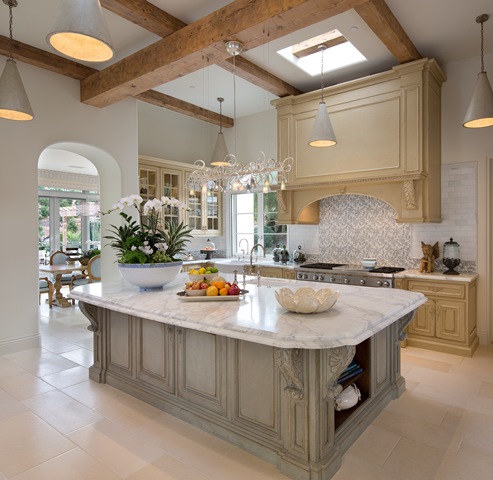 "I've always been very good with numbers and space – I'm very spatially-minded," she says, explaining how she built her design skills over the years.
As Kern & Co.'s principal interior designer, Susan offers complete planning and full scale luxury interior design services specializing in communities, such as Rancho Santa Fe, where she has been collaborating with top builders and architects for more than 25 years to create custom dream homes for a discriminating clientele. Her quality designs and reputation have also spread far beyond Rancho Santa Fe as evidenced by the numerous projects across the nation and beyond.
Always on the look-out for classic looks and timeless styles, she regularly turns to Habersham custom cabinetry for her projects.
"From the finishes to the craftsmanship, Habersham's cabinetry is really unlike anything else on the market" she explains. "It's so uniquely like furniture that it really brings a casually elegant look to the home."