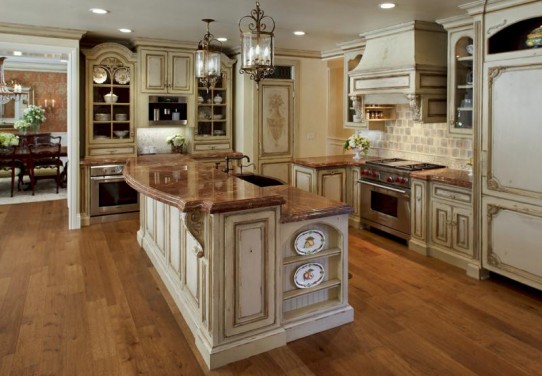 We wanted to let our designer/builder clients know that the National Kitchen & Bath Association (NKBA) recently announced that its 2016 NKBA Design Competition has started accepting member submissions. Exclusive to NKBA members, the annual competition offers an excellent opportunity to submit kitchen and bath projects that were installed between Jan. 1, 2014, and Aug. 14, 2015.
As outlined in the NKBA press release:
Complete information on the competition entry process, categories, prizes, guidelines, and more, can now be downloaded from the official entry packet available at NKBA.org/Competition.
Member designers can enter their projects in one of six award categories, including Small Kitchen, Medium Kitchen, and Large Kitchen; Powder Room, Small Bathroom, and Large Bathroom. In addition, applicants have the opportunity to be considered for a number of specialty awards, including Best Before & After, Budget-Friendly, Green and Universal Design.
All category winners will be automatically considered for Best Kitchen and Best Bath Awards. Applicants primarily from the Builder/Remodeler segment will automatically be considered for the Builder/Remodeler Award, in honor of Clay Lyon, CR, 2012 NKBA Secretary. New this year, one honorable mention will be named for each of the main categories.
All 2016 NKBA Design Competition winners will receive national industry recognition, a share of over $60,000 in cash prizes, numerous category and specialty awards, and will also be featured in NKBA Magazine, on NKBA.org and in the NKBA Booth at KBIS 2016 in Las Vegas next January. In addition to being featured on several association platforms, winners' projects are often published in several leading industry publications.
All winners will be honored at an exclusive awards event on Jan. 18, during KBIS 2016 at Las Vegas in the presence of association leadership and some of the finest kitchen and bath industry professionals.
Pictured: Habersham kitchen by Julie Mifsud, principal, Julie Mifsud Interior Design. Her kitchen project was among the top winners of the 2013 NKBA Northern California Design Competition. The design took third place in the large kitchen category.