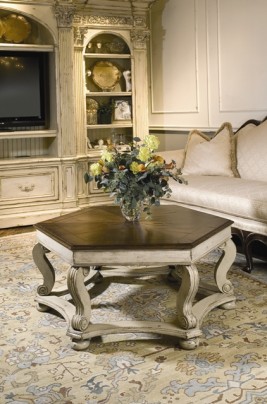 We're currently working on some interesting new occasional table designs that can bring rich looks and accents to virtually any room.
With each new table, I often turn to design elements found on facades, buildings and even common spaces of 18th and 19th century Europe for inspiration.
Our new Piazzo Coffee Table combines all three. With this design, I looked to several of the famed Piazzas, or 'public squares,' of Rome, Italy. Surrounded by beautiful churches, cafes and other buildings, these lovely open spaces — which can be square, oval or other shapes — are often the heart of public life.
Like those piazzas, we hope that this table can help a room become a welcoming gathering place for friends and family. Click here to see some of our other occasional designs.