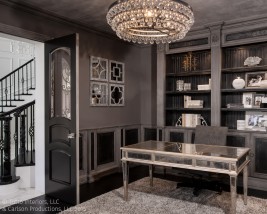 Featured Designer: Cheryl Nestro, Principal, Northville, MI
What's in a name? For award-winning interior designer Cheryl Nestro and her Michigan-based design firm, Tutto Interiors, literally everything. Tutto, which means "everything" in Italian, perfectly captures the full-service home design offerings Cheryl provides to her clients – especially with this fabulous home project.
Located in Howell, MI, this new 10,000-square-foot residential project was, essentially, a blank slate for Cheryl to bring her design vision to life. The clients contracted her to work with them from conception through final production on everything from architectural details and finishes to complete furnishing and styling.



Cheryl oversaw it all, including two complete kitchens on the main and lower level; a grand entranceway with dual staircases; a formal, Paris-inspired living room, and a transitional master suite. She also designed the home's formal library and a two-story master bedroom closet – choosing Habersham custom cabinetry and furniture for these spaces.
For the library, she began with Habersham's Belmont Library System, building the rest of the space around it.

"All of the trim work was finished and incorporated to make the Habersham Belmont unit look as if it was built in," she explains.


Faux finishes throughout the space, along with custom lighting, dressmaker drapery and carefully selected accent furniture and accessories complete the look.
The master bedroom has an entranceway that leads to a two-story closet. Working with the Habersham team, Cheryl designed a custom armoire for the closet entrance that is perfectly tailored for her client's jewelry, purses and hats.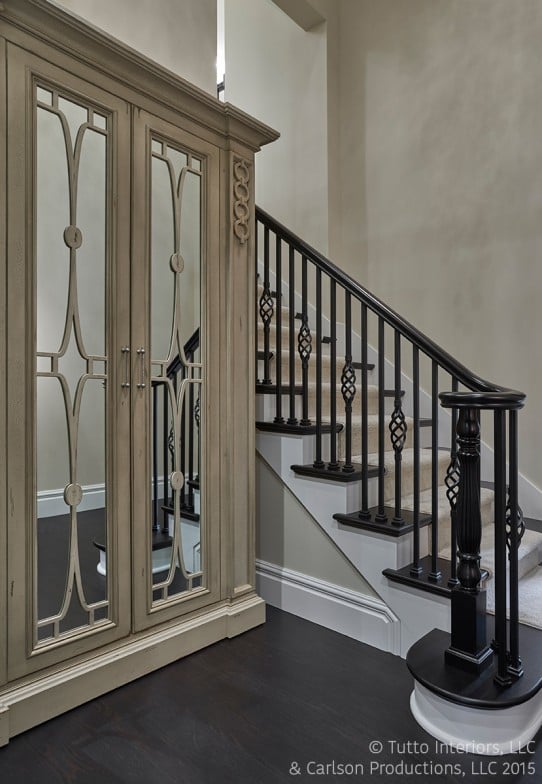 The closet on the second level includes a shadowbox for a wedding dress, custom lighting, plentiful storage and shelving.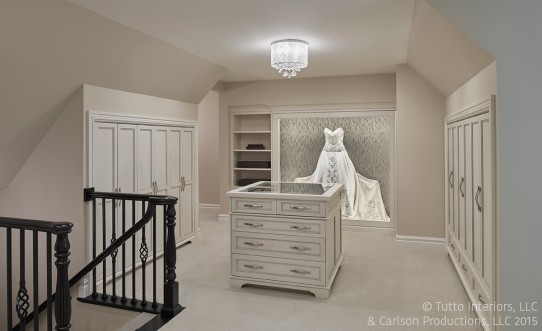 "Habersham is such a versatile line," she explains. "The vast custom capabilities give me the flexibility to create designs that are as fabulous as they are functional. "