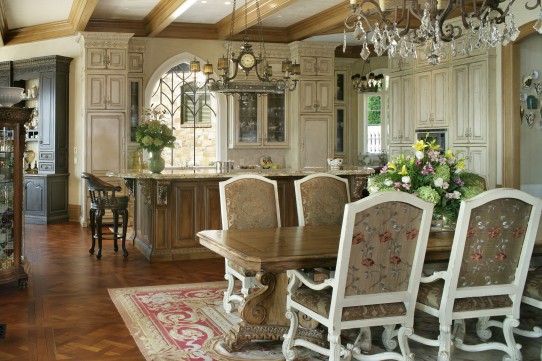 Do you like traditional looks? Old World elegance more your style? Cleaner, simpler design lines? No matter your style preferences , space or size requirements – grand or small –our design and engineering team can create a design custom-tailored to your specific tastes and lifestyle requirements.
Our highly skilled woodworkers and cabinet-makers work closely with each client to create richly detailed, hand-styled custom cabinetry that conforms to any room space or style.
So let's talk! Tell us what you're looking for and we'll get to work!
Photo by Peter Rymwid.